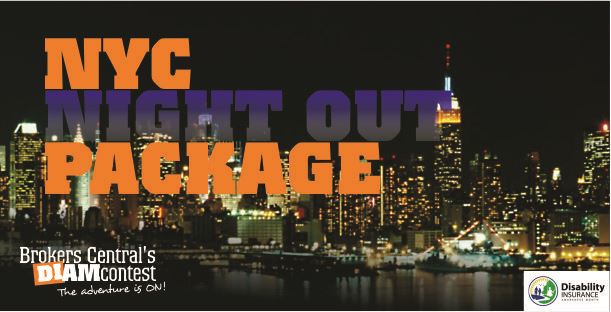 Win your Night in NYC package on Brokers Central
Includes a one night stay at a 4 star NYC hotel, dinner for two at Abigaels on Broadway and an extra $50 for the baby sitter.
Contest rules:
Two brokers with the most DI premium placed WIN!
Applications must be submitted during May 2013 and placed by June 30th to qualify
Must place a minimum of $3,000 of DI premium during contest period
Winners will be announced July 1st
Have you spoken to your clients about paycheck protection recently?
Call us at 845-495-5000 for help with your next Disability Insurance case…